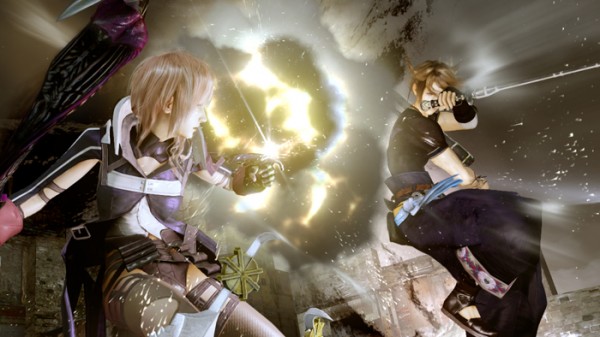 Lightning Returns may still be a few months away, but Square Enix keeps on giving more and more for the fans to gnaw on as the wait continues. This time around they have quite a big offering in the form of a video that gives plenty of information and even more questions for fans to think about as the days continue.
The newest video isn't a trailer, but instead the opening movie to the game itself. What does it have to say about the world that Lightning will be returning to? Lightning Returns: Final Fantasy XIII certainly has a diversity to offer, with each region treating the end of the world very differently, the opening itself set in a region where they've opted to party until its over. But, why aren't you scrolling down to watch it for yourself?
Check out the opening to Lightning Returns embedded below to see just what is happening in Nova Chrysalia, or alternatively wait until it releases February 14th, 2014 for Xbox 360 and PS3. Though since it's the end of the world, why wait?