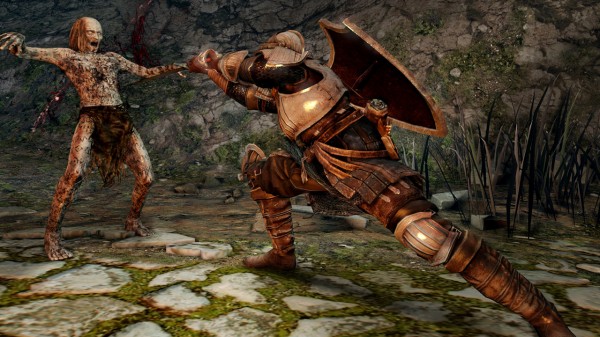 Namco Bandai has announced at TGS 2013 that Dark Souls II will arrive on PlayStation 3 and Xbox 360 on March 11 in North America, March 14 in Europe and March 13 in Japan. The PC version's release date hasn't been confirmed and will arrive later on.
North America and Europe will receive a steel book, 12-inch figure, soundtrack, art book and cloth map. Staying true to their tradition of fancy day-one editions, all who pre-order will receive the Black Armour Edition and it will include the steel book and soundtrack.
Meanwhile, Japan will get an exclusive box art with their copy, a miniature weapons set, 100-page art book, special map and soundtrack. Standard editions will also include a map and soundtrack in limited quantities. Images of the various editions can be seen below.
Check out the new trailer along with a huge set of gameplay videos and screenshots below. The first stage of the game's beta is opening on October 12.
Aching Bones Trailer
Bloodstain Gameplay
Phantom Gameplay
Summon Gameplay
Invade the Dead Gameplay