 Anime streaming service Daisuki, announced today that they will be simulcasting Kill la Kill, the new anime by the creators of the legendary Tengen Toppa Gurren Lagann.
On a quest to unravel the secrets surrounding the death of her father and to locate the, "woman with the scissor-blade", Ryuko Matoi found herself at a school called Honnouji Academy. There the school is under the command of an elite group of students granted superpowers by their "goku uniforms". At the top of the chain of command is the school council president, Satuki Kiryuin, who it emerges knows the secret behind the scissor-blade. Ryuko must become more powerful in order to take down her seemingly unstoppable for and learn the mystery behind her father's demise.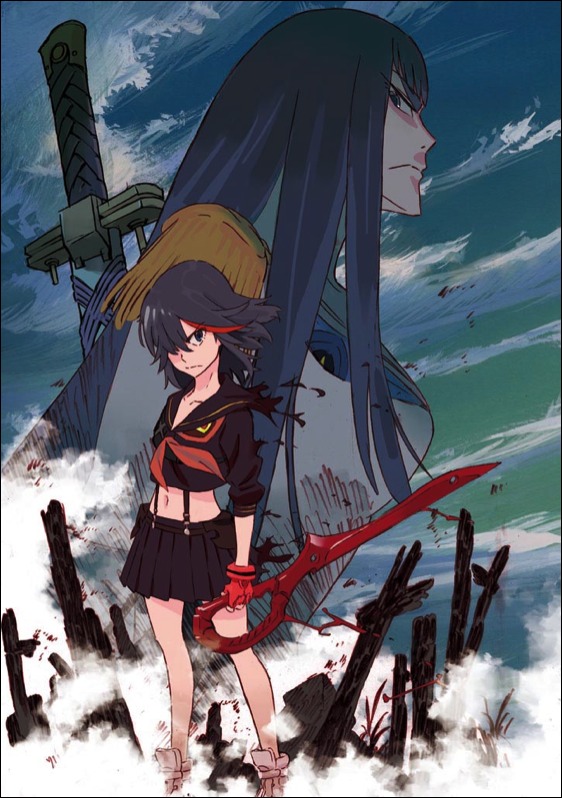 The series will begin streaming on October 3rd and will be available just an hour after the Japanese release in selected countries. Subs will be available in English, Italian, Spanish, Portugese, and German. Visit Daisuki's official website for more information on their autumn streaming line-up. To find out more about other exciting, new autumn anime check out our anime picks over in our Anime News section.