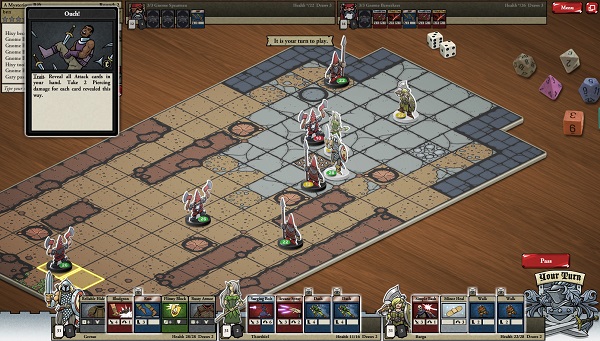 Welcome to another episode of CC Indie Spotlight with Editor in Chief Phil Federico aka MasterAbbott, where we demo the latest and greatest of indie gaming.
This episode features Card Hunter, a free to play card and miniatures tabletop game on the browser. Phil will teach viewers the basics of Card Hunter and run through the first few levels.
For more information on the game, check our feature article on Card Hunter. The game can be played for free on modern browsers at the official Card Hunter website. There are micro-transactions for new skins, random items, and gold. Alternatively, interested players can purchase either a subscription or a copy of the Basic Edition.