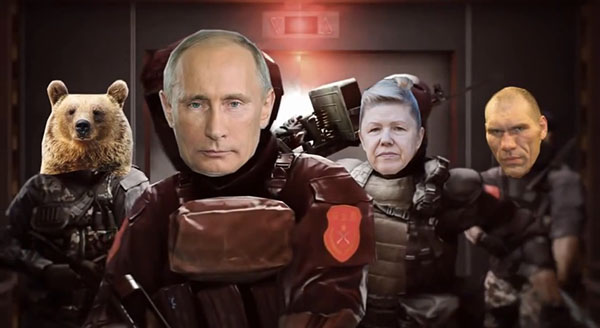 EA's next flagship first-person shooter, Battlefield 4, is right around the corner. Being such a huge title there's strangely few editions up for pre-order. Gamers can choose from a day-one limited edition that includes the first expansion DLC (but you'll still have to buy premium to guarantee all DLC packs) or a store specific Deluxe Edition like from EB Games/Gamestop that comes with little more than a steel book and some tacky dog tags.
Now this, on the other hand, is an edition I'd pay for. YouTube user "Лёха Бубалехов" has gone ahead and mashed the Battlefield 4 trailer to everyday happenings in Russia, which has enough going on to fill the franchise for the foreseeable future. Horrific accidents, drunken brawls and military hardware randomly clashing with civilian life.
Check out the video below, and for some real info be sure to see the latest vehicle customisation news.