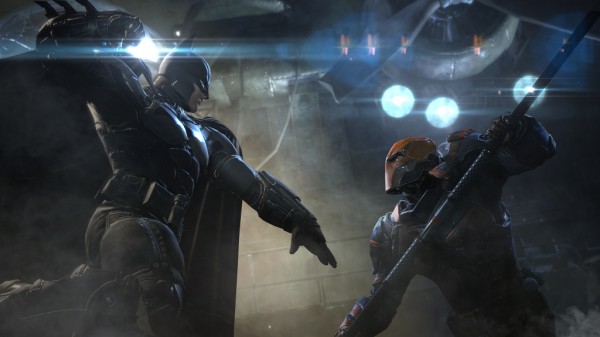 While Warner Bros. may have announced the Deathstroke preorder bonus for Batman: Arkham Origins not much was revealed about what all the preorder bonus would contain. However, with a new trailer just released today all the little pieces have been shown off.
Players will be able to use Deathstroke in 2 different challenge maps for Batman: Arkham Origins, one a standard style challenge by the name of "No Money Down" and the other a new mode titled "100-to-1" where Deathstroke faces off against a force of 100 enemies. When playing in these challenge maps, players will also have 3 different suits for Deathstroke to wear from the regular Arkham Origins Deathstroke, to Injustice Deathstroke, and finally Judas Contract Deathstroke.
Players wanting to see all these in action can check out the trailer embedded below, but in order to get all that sweet Deathstroke swag on day one they'll have to preorder Batman: Arkham Origins before it releases October 25th, 2013 for Xbox 360, PS3, Wii U, and PC.