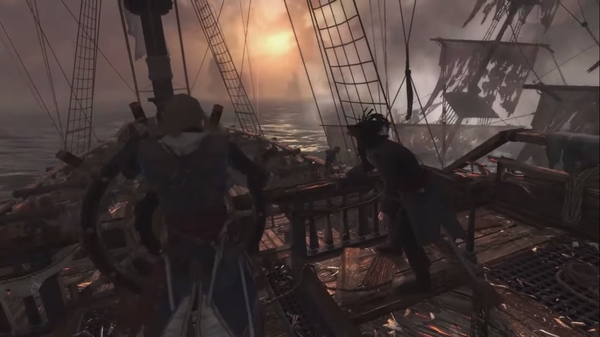 This year's Eurogamer Expo, hosted in the heart of London, gave players a chance to get a hands on experience of the brand new, highly anticipated Assassin's Creed IV: Black Flag. What has everyone's attention isn't the game itself, however, but what Ubisoft are giving away at their booth. Enigmatic playing cards with a beautifully designed ace of spades have been the talk of the town at Eurogamer and rightly so as they hold the key to unlocking an exclusive Black Flag reveal as well as a treasure trove of prizes.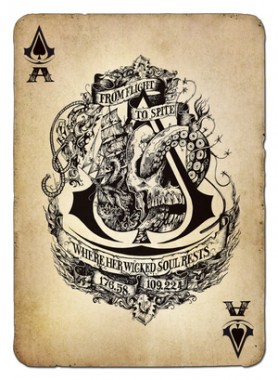 Anybody can take part by heading over to the Ace of Spades experience's official website and signing up today. Live the life of a bloodthirsty pirate by stealing gold, and overcoming countless dangers as you aim to fill your pockets and prepare for the ultimate end game… A battle to the death… Only those with hearts of coal and hands of midas will reign victorious. Every gold piece earned by your ship brings the world one step closer to an elusive Black Flag reveal that Ubisoft are keeping fiercely guarded.
Sign up today, and get your first taste of the pirate life, ready for a life on the high seas as the next assassin.