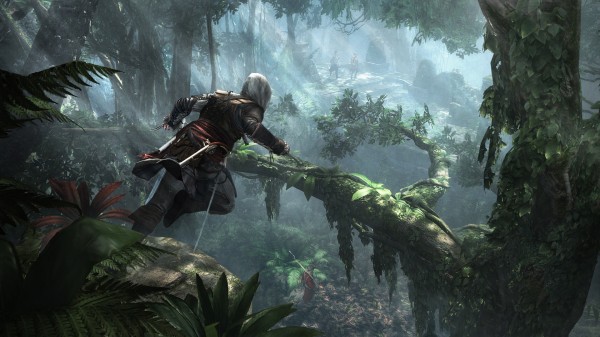 Just as Ubisoft revealed more of the open world gameplay of Watch_Dogs, Assassin's Creed IV: Black Flag is getting the same treatment with a 10 minute narrated video that was shown at GamesCom. What can players expect from a game world that takes 30 minutes to sail from end to end?
Assassin's Creed IV is looking pretty exciting and it looks like from Watch_Dogs and this that Ubisoft is pretty committed to building bigger and interesting worlds for players to explore for themselves. Everything anyone could expect from a pirate; from getting in tavern fights, underwater exploration, infiltrating smuggler's den, and fighting pirate hunters. Plenty of things to do in the life of a pirate.
Check out the narrated gameplay video embedded below to see all the action. Assassin's Creed IV: Black Flag is currently set to release October 29th in North America, October 31st in Australia, and November 1st in Europe for Xbox 360, PlayStation 3, Wii U, and PC, then for Xbox One and PlayStation 4 after they release.