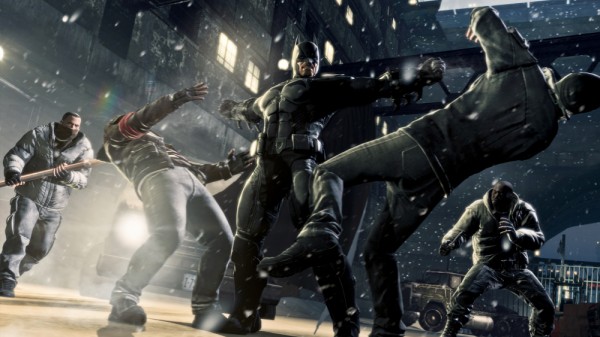 Batman: Arkham Origins producer Guillaume Voghel has revealed tantalising details about the next Batman game in an interview with Eurogamer. In addition to an extra difficulty mode, the game will also feature an "I Am The Night" difficulty level in which players will only have one life and will not be able to save the game.
The mode will only be unlocked after completing the game and the "really difficult" New Game Plus, so even getting the chance to fail miserably will take a considerable amount of dedication!
Voghel also spoke about the Inititation DLC, revealing that Arkham Origins will mark the first game in the series to feature a locale other than Gotham City. An Asian monastery will feature heavily in the additional content, which is said to add a decent chunk of backstory to Batman's origin story. It is the second chunk of DLC to be announced for the game, after the PlayStation 3 exclusive content Knightfall.
Batman: Arkham Origins will be released on October 25.