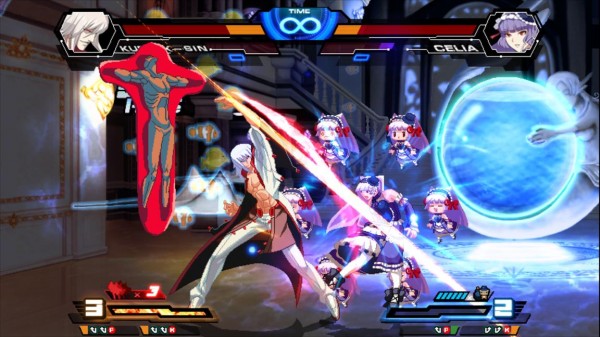 Fighting fans can rejoice today as Arc System Works (known for Guilty Gear) have dropped Chaos Code on us for the Playstation Network, and the fast-pasted title looks to bring quite a punch with it, straight from the arcades. For those unfamiliar, this gem features more simplistic controls that don't have a steep learning curve – with 14 playable characters in tow to boot.
Need more deets? Check on some details down below:
· A highly unique cast of 14 chaos-creating combatants!
The cast of Chaos Code are an eclectic bunch – from the brother and sister team of Cait & Sith Whisker to the Wok-wielding chef, Bravo Peperoncine.

· Crazy console exclusive features!
Play through the all new Story mode featuring all new ending stories for each character. Choose between 2 different display modes, Arcade Original and the new PS3 Wide mode.

· Master the system!
Choose your favorite between your favorite super moves and "dash" type to fine tune your individual combat strategy before each match.

· Create calamity with Chaos Skills!
Turn the tide of battle of battle by activating your Exceed Chaos or decimate your opponents with your character's final attack, the Destruction Chaos
You can pick up Chaos Code off the Playstation Network on the Playstation 3 for just 11.99 at the moment, and check out the trailer for the game down below for a better look.