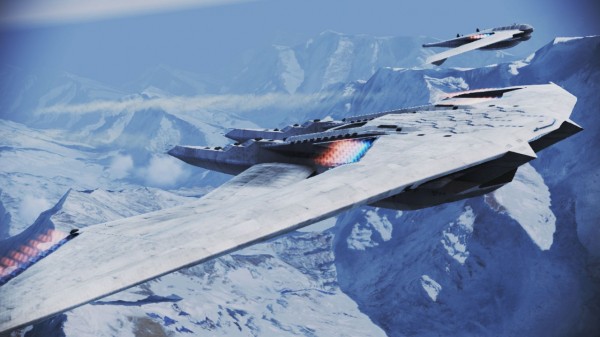 Namco Bandai has released a new trailer and a set of screenshots for its upcoming flight combat game, Ace Combat Infinity. The last time we received a trailer was earlier this month.
The trailer details the Ulysses meteor shower that occurred in 1994, devastated the Earth and reduced 20 percent of its surface to ruin. This resulted in mass refugees who were accepted near southern Russia as the nations went to war over scarce resources.
Players will take on the role of a rookie pilot in a mercenary group that works for the United Nations 20 years later.
Ace Combat Infinity ditches the controversial Dogfight Mode introduced in Assault Horizon and blends the series' fictional world with the real. It's due out for the PlayStation 3 later this year as a free-to-play title. Check out the new media below.