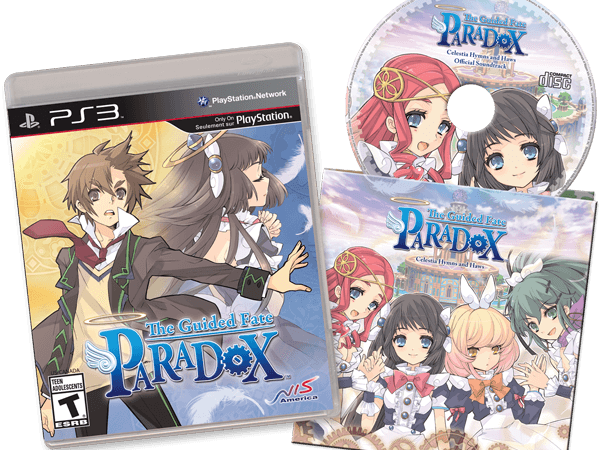 Thanks to a certain store update before the official announcement, we already know that NIS America is planning on releasing The Guided Fate Paradox in North America on November 5th. Well today NIS America has made it official by not only giving us the aforementioned release date for North America, but also the European release date of October 25th.
Also revealed today is what the standard edition of the game will look like as it comes with the game's official soundtrack and that can be seen above. The company also provided the below story synopsis for those who know little about the title:
God has never had it so rough!

Meet Renya, who happened to become God through a lottery. And then, his self-proclaimed personal angel named Lilliel took him to Celestia right away. Together, they will tackle countless randomly-generated dungeons in this story-driven rogue-like RPG in order to guide the fate of all mankind to a revolution!

Featuring the beautiful artwork of Noizi Ito — the illustrator behind The Melancholy of Haruhi Suzumiya and Shakugan No Shana — this game is sure to bless you with a rapturous roguelike experience with HD sprites!