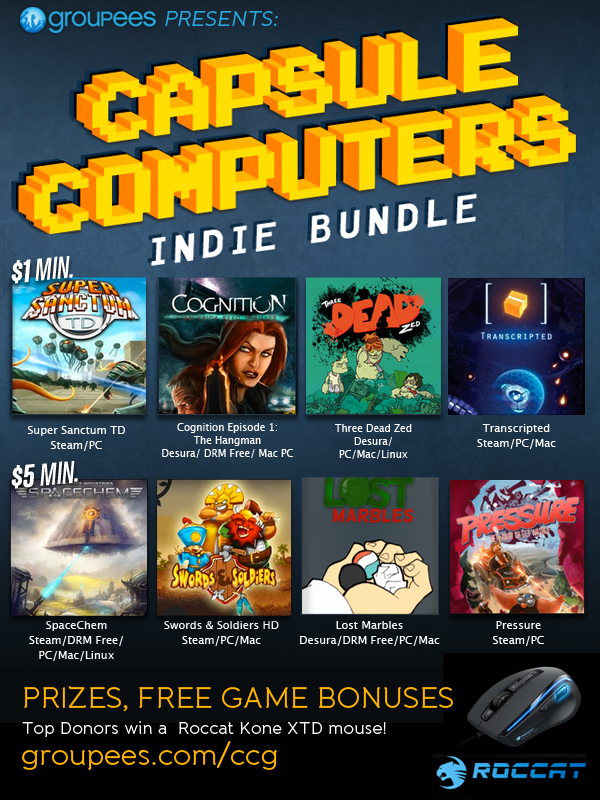 Capsule Computers and Groupees have teamed up to release the second Capsule Computers Indie Bundle. The bundle contains 8 great games with two awesome bonuses.
For a minimum of $1.00, buyers receive:
For a minimum of $5.00, buyers receive:
SpaceChem
Swords & Soldiers HD
Pressure
Once 5000 bundles are sold, all buyers will receive a copy of Cognition: Episode 2 – The Wise Monkey. The two highest buyers will be rewarded for their generosity with a Roccat Kone XTD mouse kindly donated by Roccat.
10% of the profits will once again go to benefit the Australian Red Cross who provides important relief efforts in Australia and around the world.