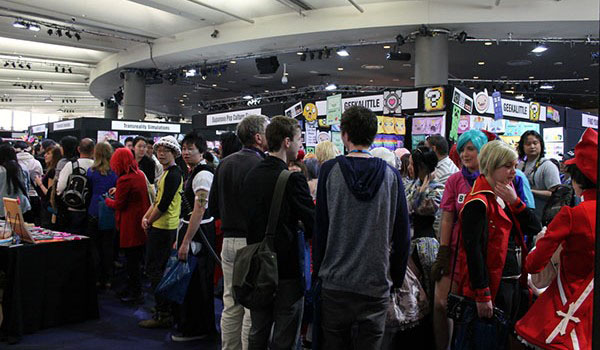 SMASH! 2013 at the Sydney Convention and Exhibition Centre, August 10, was huge. So huge that the poor venue could barely contain the rush of rabid fans, cosplayers and curious locals all totalling some 7,849 attendees!
SMASH! President Ray Elinon said, "The convention would not have been successful without our loyal SMASH! convention-goers, hardworking volunteers, exhibitors and vendors, and of course, our main special guests Masakazu Morita, Haruko Momoi, Hidenori Matsubara and Loverin Tamburin."
The Convention Centre in Darling Harbour has held the event for the last three years but renovations are forcing SMASH! 2014 to relocate. Next year's convention will be held at Western Sydney's Rosehill Gardens during a two-day event on August 9-10, 2014.
"We haven't had a two-day convention since 2009 when SMASH! used to be at UNSW's Roundhouse," says Elinon. Spreading the event out across two days will definitely change things up, as SMASH! has become known for a focused, Saturday rush of all things anime and Japanese pop culture.
We can't wait to see what the SMASH! team will think of next year, but until then visit the official site for the latest info and check out our SMASH! 2013 recap which will get you up to speed on last week's event.