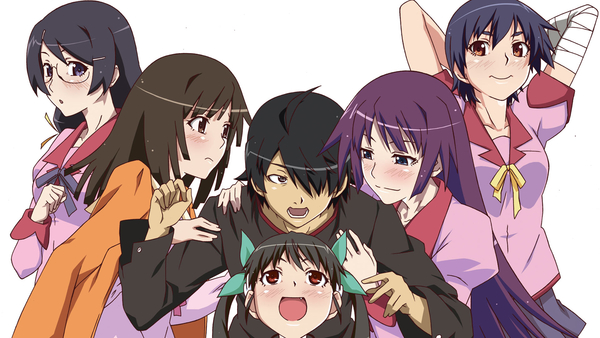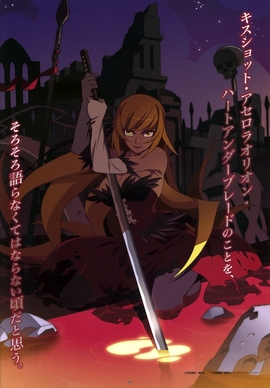 It was briefly revealed on Sony's online media store Mora this Tuesday that the Kizumonogatari movie will be released in Japanese theatres this fall. Since its brief announcement Mora has taken down the listing, but one feels that this was probably to cover their mistake rather than because the date was wrong. Kizumonogatari is being produced by Aniplex who are owned by Sony Music Entertainment so the date appearing on one of Sony's own distribution services seems very likely to be accurate.
Kizumonogatari details the events of what happened before Bakemonogatari that up until now have only been explained in the novel and in flashes of text at the beginning of Bakemonogatari's first episode. It will go over Koyomi Araragi's fateful encounter with a vampire and how he manages to maintain his humanity after being made one himself.
SHAFT is animating the movie that seems to be set for this fall. It is just one of the 16 light novels written by Nisioisin in the Monogatari series, 5 of which are being adapted in the currently running Monogatari Series Second Season. News of the final release date and any new projects by Nisioisin, following the ending of Bakemonogatari and his other project Medaka Box will surely be reported here.