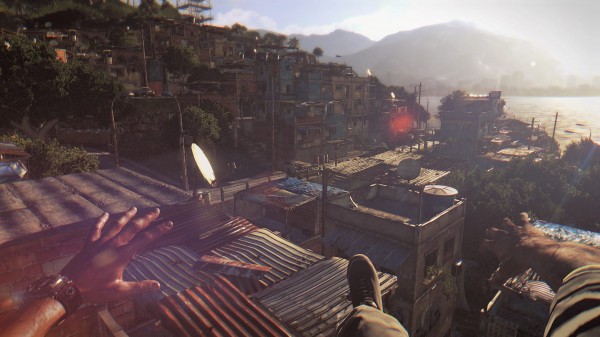 Since the last trailer from E3, there hasn't been too much more on the parkour/zombie game Dying Light from developer Techland of Dead Island fame and publisher Warner Bros. To make up for such a long wait, a 12 minute gameplay video has been released showing off not only the parkour that players will be utilizing to move through the environment, but the change that comes after night fall as well.
While some of the mechanics may look very similar to Dead Island such as the graphics and some of the weapons, i.e. the electric knife, the parkour moves make all the difference. Using zombies as launch points, leaping straight over zombies as well, and climbing poles to get to better heights all open up the map an incredible amount. Plus, the drastic change in enemies after dark helps make Dying Light much its own game.
Those wanting to see the footage for themselves can watch the gameplay video embedded below. Dying Light is set to release for both current consoles Xbox 360 and PS3, next generation consoles Xbox One and PS4, and PC in 2014.