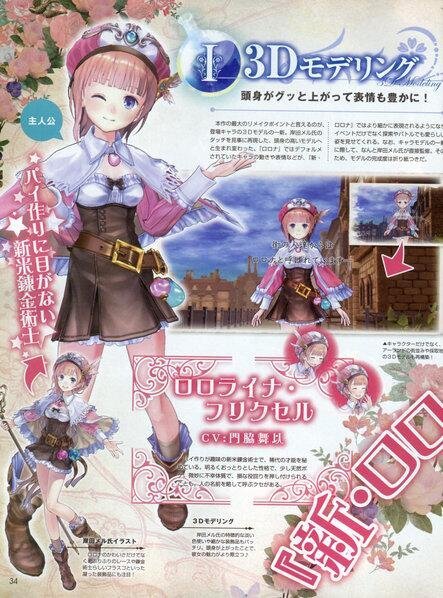 Considering that the other two games in the Arland series have been given "Plus" releases on the Vita, many fans of Gust's Atelier series assumed that Atelier Rorona would eventually be ported to the Vita in some form.
However after the game's producer said that there would be no "Plus" version of Rorona, it squashed those rumors of a Plus version. Instead, it seems they have chosen to remake Rorona from the ground up. Today it has been revealed in Dengeki PlayStation that they are working on New Atelier Rorona for release on the PS3 and Vita.
The game will feature new content, new character modeling which will look similar to the character portraits and also new events and an extended time system. Currently Tecmo Koei has New Atelier Rorona slated for release in Japan sometime this November.