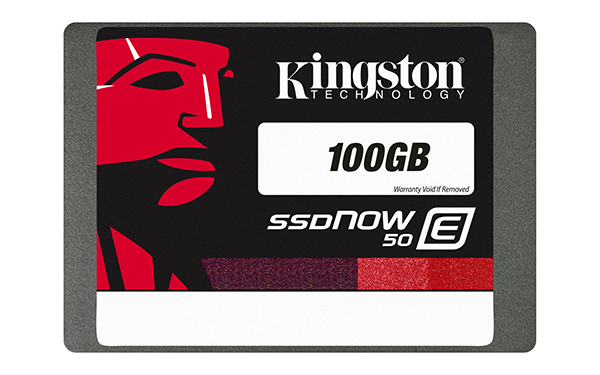 Kingston's SSDNow E100 drive has been a popular pick for computers bearing important information in datacentres, servers, etc. Now, enthusiasts and budget minded companies can purchase the cheaper SSDNow E50 SSD drives. These drives have a shorter lifespan, while providing the high speeds of enterprise class SSD drives.
"We found that there was a demand within our customer base and partner community for an SSD that offers enterprise-strength reliability and superior features but with lower endurance capabilities and associated costs," said Nathan Su, Flash Memory Sales Director, APAC Region, Kingston. "Based on this feedback, we developed SSDNow E50 and are pleased to further expand Kingston's SSD family to support the evolving needs of our customers and partners."
The SSDNow E50 SSD drives are now available in 100G, 240G, and 480G configurations in stores around the world.