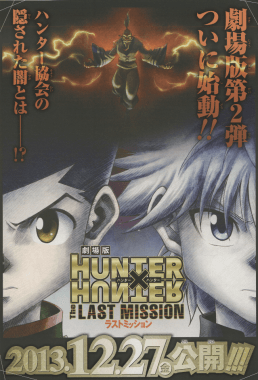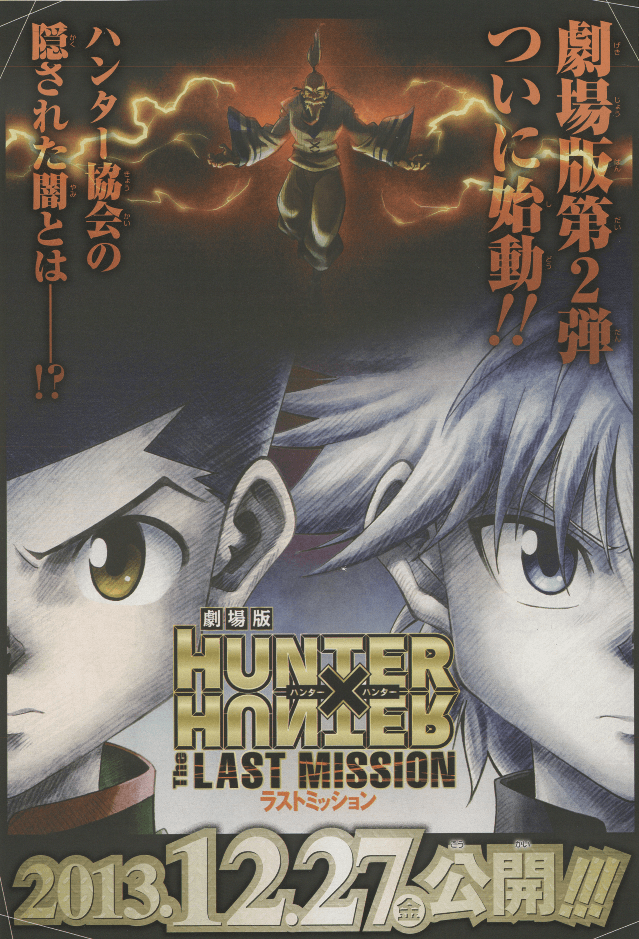 The latest issue of Weekly Shonen Jump magazine has revealed some more information on the previously announced second film in the Hunter x Hunter series. The film now has an official title of Hunter x Hunter: The Last Mission and a release date of December 27, 2013.
The film will be directed by Keiichiro Kawaguchi and produced by Madhouse, the same studio who handles the anime series. Details of the film's plot are still scarce but the film is said to focus heavily on popular character Isaak Netero.
You can check out the film's poster to the right. Stay tuned for more information of Hunter x Hunter: The Last Mission as it comes to light.