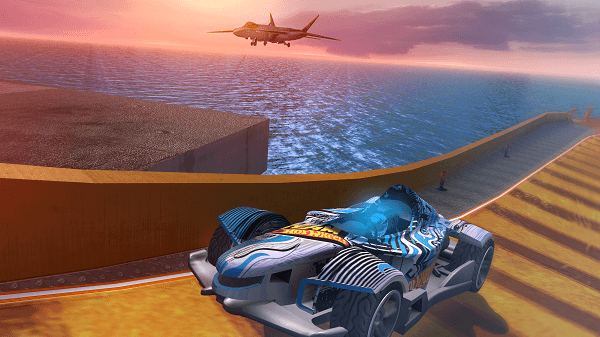 Remember Hot Wheels? Those little collectable toy cars that came in the small blue packets, well they're still around and popular as ever it seems. In an announcement today Warner Bros. Interactive Entertainment and Mattel, Inc. have entered into an agreement for the global distribution of the upcoming video game, Hot Wheels World's Best Driver.
The racing game promises high speed and crazy stunts, with all sorts of crazy ramps and loops. There will be 24 customisable vehicles to race with, including classic designs like the Ripper, the Twin Mill, the Boneshaker and the special edition Hot Wheels Camaro. Players can race in over 70 events that take place across the world in special Hot Wheels Training Facilities.
Hot Wheels World's Best Driver is based off the web movie of the same name that Hot Wheel's produced recently. The movie featured a number of skiled racers split into four teams, racing off against each other to be crowned the World's Best Driver. The game will be launching on September 20 in the UK for Xbox 360, PS3, Wii U, Nintendo 3DS and PC and will be releasing in other territories around the same time.  Check out the launch trailer below to see first hand what Hot Wheels World's Best Driver will bring to the track.