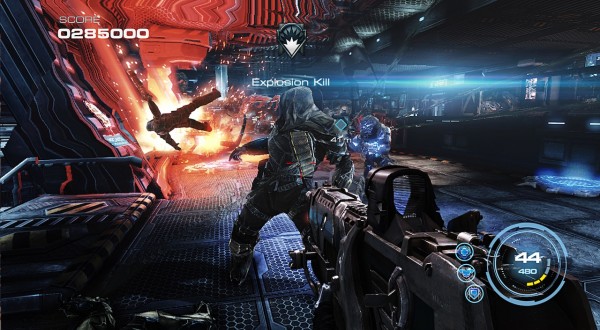 Ahead of the public exhibition of a slate of new games at Gamescom 2013, CI Games' first official gameplay trailer for their brutal and intense arcade-style FPS, Alien Rage, is here.
Assaulting the Xbox Live Arcade, PlayStation Network and PC worldwide in Autumn 2013, the sci-fi shooter will immerse players in fierce battles across 14 different levels, using each of the 10 weapons that are all designed with two unique firing modes. When faced with an onslaught of enemies, or a hard boss-battle, those secondary fire abilities will definitely help turn the tide, although they each have their own strategic uses.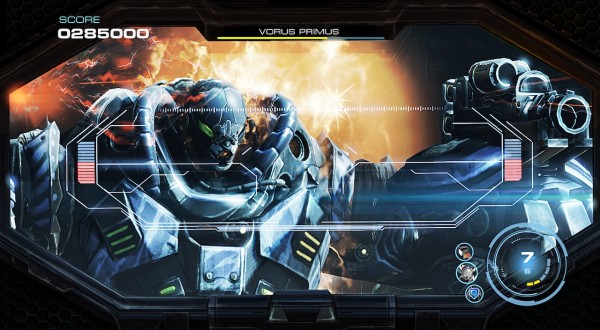 CI Games will showcase an action-packed demo of Alien Rage at Gamescom 2013 this week. Powered by the Unreal Engine 3, players will encounter hours of brutal, close combat gameplay. 21 varying enemy types make up the alien forces that have initiated their mission of destroying everything in their path to domination. The arcade-style FPS also features 8 destructive bosses, who bring a more visceral and extreme edge to the firefights.
If you're going to be in attendance, Alien Rage will be presented at Gamescom 2013 at the following booths: Business Area, Hall 4.2 Stand A41, Room 22 and Entertainment Area, Hall 8.1 Stand A10, Roccat Booth. The gameplay trailer can be seen below, and for more information on Alien Rage, please visit the official website.