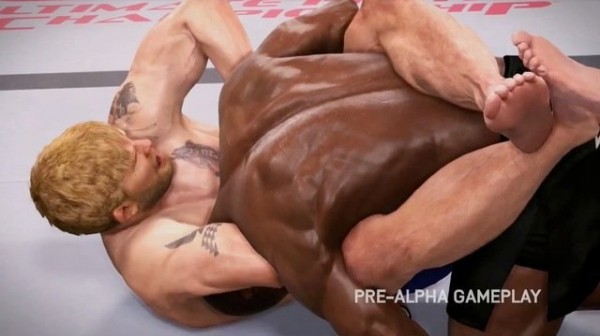 During the EA Gamescom 2013 press briefing, EA Sports UFC creative director Brian Hayes was introduced to talk about the title – which will be in development for a further 9 months – and show off first-ever, pre-alpha gameplay footage.
The presentation can be viewed embedded at the bottom of this article. UFC Light Heavyweight Champion Jon Jones, and number one contender to the title, Alexander Gustaffson, were used as the in-game models for the demonstration. Players should truly "feel the fight" with all these ground-breaking features – some of which were the focus of the demo – powered of course by the EA Sports Ignite engine:
MMAi – A mixed martial artist's mind is as important as his heart. Every licensed fighter in the game will have changing goals and fight plans, based on their real-life tendencies and each fight situation.
Real-Time Exertion – Real-Time Exertion brings each moment of action to life in your gameplay experience. Through real-time vein popping, skin discolouration, muscle flex, as well as signs of fatigue setting in through the course of each round, players will witness the effort it takes to be one of the best fighters in the world.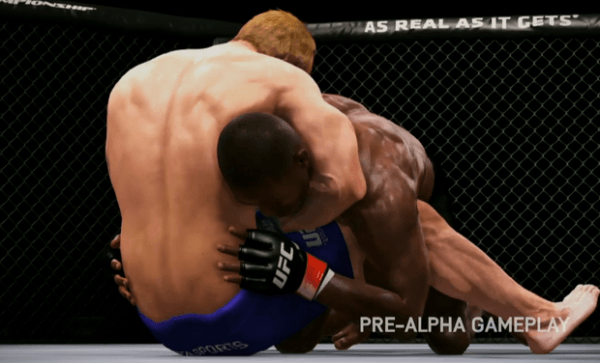 Fighter Likeness and Facial Animations – Fighters in the game have been created from high-resolution 3D head scans to deliver revolutionary character likeness and authenticity. Powered by EA Sports Ignite, new facial animation technology delivers more expression and emotion than ever before in gaming and will communicate an unparalleled sense of awareness and intelligence in the Octagon.
Full Body Deformation – The team that revolutionized sports by bringing authentic physics to Fight Night changes the game again with an all-new, full-body deformation system that moves and displaces the fighter's flesh in real time. For the first time, the strength of every submission and power of every strike will truly make an impression.
Precision Movement – The Precision Movement locomotion system grounds the fighters, eliminating unrealistic slipping and sliding across the canvas. More realistic physics-driven movement delivers more realistic action as the overall transfer of energy from the ground up delivers more impactful and believable strikes and take-downs.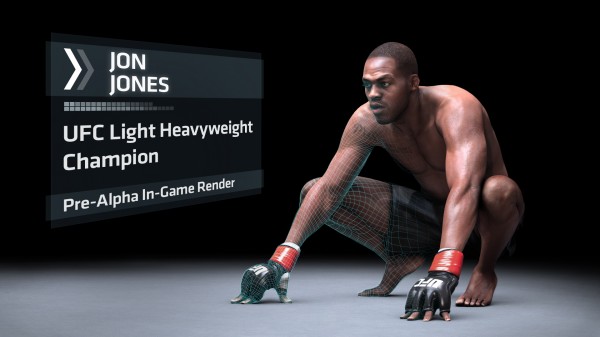 Dynamic Striking – A dynamic environment allows players to pull off jaw-dropping moves using the Octagon, including roundhouse kicks, superman punches and much more. Combine those abilities with the best striking technology in the industry and that one perfect strike could change the fight.
Strategic Submission Battles – EA Sports UFC reinvents the ground game to create a battle for position and control that captures the strategy of a submission battle. Like the real sport, in EA Sports UFC fighters will work through multiple stages as they work to advance or escape from a fight-ending submission.
Real Damage – EA Sports UFC introduces a non-linear damage system which can result in big damage coming from a single strike. The system produces a greater variety of cuts and contusions that is true-to-life and has never been possible in a simulation fighting game.
EA Sports UFC is tentatively scheduled for release in Autumn 2014 (southern hemisphere) for the Xbox One and PlayStation 4.