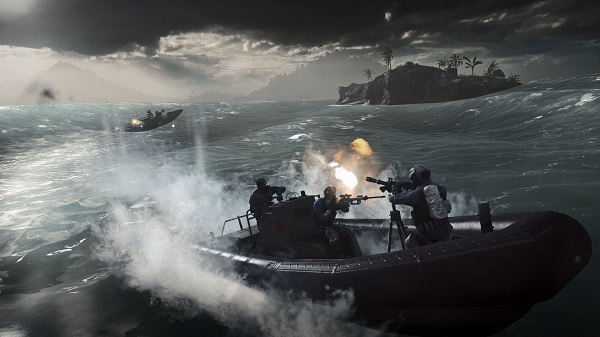 Today EA has announced that they are going to give gamers a chance to enter into a "Battlefield 4 Premium Membership." This membership will cost $50 and it allows members access to all of the new add-ons for the game as well as two weeks of early access to the five currently planned expansion packs for the game. The full list of included content can be found below:
Battlefield 4 'Second Assault' — Includes four fan-favorite Battlefield 3 maps now re-imagined with the power of Frostbite 3. Available first on Xbox One.
Battlefield 4 'China Rising' — Players fight for dominance across the vast and majestic Chinese mainland. Available December 2013.
Battlefield 4 'Naval Strike' — Experience dynamic ocean combat as the Chinese armada takes the fight to the sea. Available Spring 2014.
Battlefield 4 'Dragon's Teeth' — The US strikes back engaging in all-out urban warfare. Available Summer 2014.
Battlefield 4 'Final Stand' — Bring the war to its epic conclusion. Available Summer 2014.
Two-weeks early access to all expansion packs for that competitive edge
Unique personalization options including camos, paints, emblems, dogtags and more
Priority position in server queues
New content every week
12 bonus Battlefield 4 Battlepacks
Transfer Battlefield 4 Premium membership from Xbox 360 to Xbox One and PlayStation 3 to PlayStation 4.
Also announced today was a three-day multiplayer beta that will begin in early October and can be accessed by anyone who happens to be a Battlefield 3 Premium owner or owners of Medal of Honor Warfighter's special editions or pre-orderers of Battlefield 4 Digital Deluxe. If that wasn't' enough to whet your whistle then you can also check out the premium video released today as well as a new multiplayer trailer below.
Battlefield 4 Premium Video
Battlefield 4 "Paracel Storm" Multiplayer Trailer