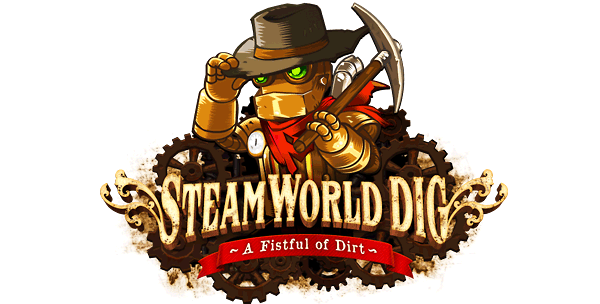 Swedish developer Image & Form, the folks behind SteamWorld Tower Defense, have announced today that their newest title, SteamWorld Dig: A Fistful of Dirt will be making its way to the Nintendo 3DS via eShop on August 8. This will be the second game in the SteamWorld series.
It's the turn of the 19th century and mankind has blown itself to bits. Steam-powered robots have taken control of the Wild West. You'll take on the role of Rusty, a lone-wolf, steam-powered cowbot who accidentally awakens an ancient evil as he's digging for riches.
In this mining platformer, you'll dig tunnels, collect rare minerals, and sell them for bigger and better equipment. With around a dozen hours or so of gameplay, you can expect to stay busy underground. The game will be 8.99 USD / 8.99 EUR / 11.99 AUD.
For more information, you can check out their official website here and like them on Facebook here.