With this year's EVO done and dusted, fighting fans were yearning for what was coming next. Well let me happily announce that the next brawler you will be getting your hands on is a remake of the classic Soul Calibur 2. Soul Calibur 2 HD Online is as you could guess, a HD version of the original Soul Calibur 2 game. The game boasts all the features of the original, as well as allowing for online connectivity and matchmaking between players.
10 years ago, when the original Soul Calibur 2 was released, there were three different versions of the game for the three main home consoles at the time; Xbox, PS2 and Gamecube. Each of these versions had their own character thrown into the mix. These characters were: Spawn, Heihachi and Link respectively. This version of the game is currently only announced for Xbox 360 and PS3, so I wouldn't hold your breath on Nintendo's stoic hero making a comeback any time soon.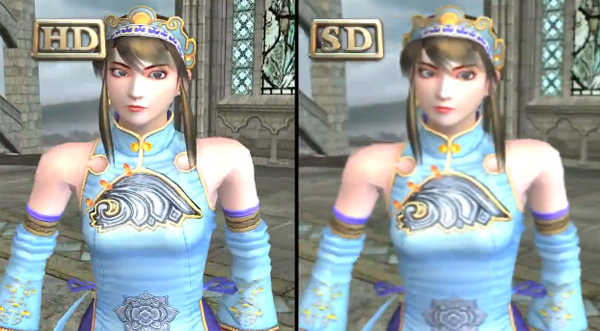 Tekken fans will be delighted to know that Heihachi is well and truly back in the fray, ready to throw punches and kicks against his weapon-brandishing opponents. At this time there is still no word on if Spawn will be gracing the game with his presence, but we will keep you updated as we know more.
To celebrate the announcement of the game, Namco Bandai have provided a little trailer which you can check out below. The trailer shows some of the visual changes between the version, as well as a whole heap of that smooth, fluid and fast-paced Soul Calibur gameplay that fans around the world have come to love. If you haven't played a Soul Calibur game before, then check out our review for Soul Calibur V here to see what all the fuss is about.
The game will be coming to Xbox 360 and PS3 later this Spring (in Australia, Fall for the States), so be sure to stay tuned to Capsule Computers for all the Soul Calibur news as it becomes available.