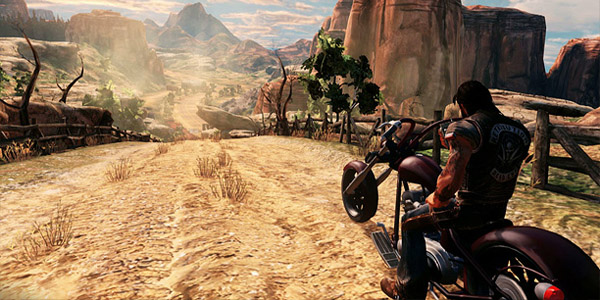 Ride to Hell: Retribution, the story of lone rider, Jake Conway and his path of revenge against the brutal Devil's Hand biker gang is out today in Australia for Xbox 360, PlayStation 3 and PC. Take control of Conway, arm yourself to the teeth with an arsenal of deadly weapons, customise your bike, and send those Devil's Hand sons-a-b*****s to hell.
Ride to Hell: Retribution ushers in Deep Silver's new Ride to Hell franchise as the first of three games being released this year. Ride to Hell: Route 666 and Ride to Hell: Beatdown will be joining Retribution, and cruising down the highway later in 2013.
If you are looking for a little bit of back story as to why Conway is waging one-man war against a brutal gang, then check out the game's launch trailer here. For all the Ride to Hell news as it becomes available, be sure to  stay tuned to Capsule Computers.