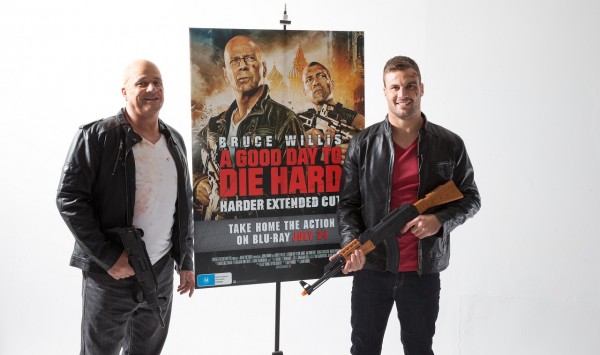 A Good Day to Die Hard has landed on Blu-Ray, DVD and DigitalHD and to celebrate its release, NRL star Beau Ryan and his father Kim were professionally 'made over' to respectively embody Jack McClane, played by Australian Jai Courtney, and his iconic father John McClane, played once again by action mega-star Bruce Willis. Beau said of the experience;
This is definitely a change in pace for me. Acting is so different to playing football; it's a lot more intimidating in my eyes. But working with my dad is very exciting for me. I used to work with my dad when I was younger and he is definitely a fan of 'tough' love, we had a little John and Jack McClane dynamic.
You can check out their transformation in-motion via the video embedded at the bottom of this article, or through the stills of the photo shoot just above that.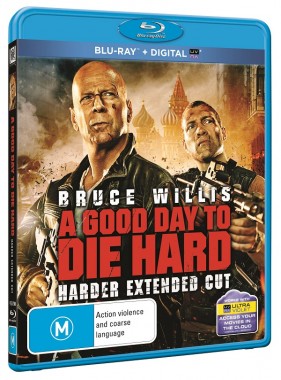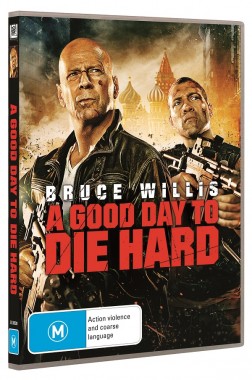 Released on July 24 by 20th Century Fox Home Entertainment, the A Good Day to Die Hard 'Harder Extended Cut' Blu-Ray packs a wallop with over 2 hour of extreme, bonus material. Check out the following list of features:
A Good Day to Die Hard 1-Disc BD
Extended Cut of the Film
Theatrical Cut of the Film
Deleted Scenes
Making it Hard to Die Featurette
Anatomy of a Car Chase Featurette
Two of a Kind Featurette
Back in Action Featurette
The New Face of Evil Featurette
Maximum McClane Featurette
Pre-vis

Cold Opening
Desert Heist
Truck Chase

VFX Sequences
Stills: Gallery
Theatrical trailers
Commentary by Director John Moore and First Assistant Director Mark Cotone (extended cut only)
25 years on since the original, and the Die Hard franchise is still ticking. If you're a fan, you'll most likely want to check this release out as "two McClanes are better than one".