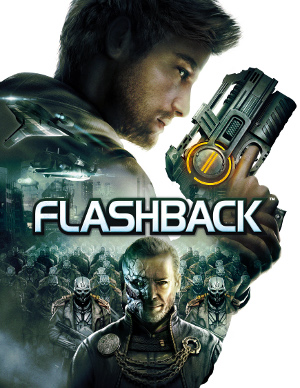 After being released over 20 years ago, it looks like the game Flashback will be seeing an HD remake this year. For those that don't recall, Flashback was a game originally for the Amiga back in 1992, that then found its way onto DOS, SEGA Genesis, and SNES.
Flashback HD is thanks to developer VectorCell, makers of Amy (review HERE),  and publisher Ubisoft. Though not much has been revealed just yet about how close or different this version of the game will be to the original, a making of video has been released detailing more about the game's origins and recreation.
As an added bonus though, those that do get Flashback HD will get the original Flashback included in the game. Screenshots of the remake and comparative shots of both versions can be found in the gallery below.
Flashback HD will be releasing first for XBLA for this years Summer of Arcade, but it will making its way to PSN and Steam for PC as well. Xbox 360 users can expect to pick it up August 21st for 800 MS Points ($9.99), while the PS3 and PC version has not been dated yet.