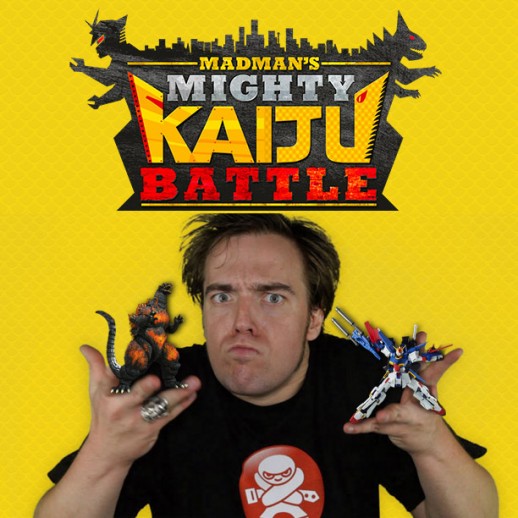 Madman Entertainment have just begun their 'Mighty Kaiju Battle' promotion, which may just be the 'biggest' promotion Madman have ever held. That is right folks, the mighty goliaths known as 'Kaiju' are battling it out and it is up to you to decide the victor of this epic clash!
For those you who don't know, Kaiju are giant monsters often seen in Japanese monster movies. Madman have expanded their batch to include all things giant such as mecha, giant humans and even trolls.
For an introduction of what the 'Might Kaiju Battle' is all about, you can check out John Robertson in his most extreme form as he explains the promotion with more energy than Godzilla's pinky finger in the video below.
You can also check out all of the wild Kaiju battles individually below:
You can enter the battle now and choose your favourite Kaiju over at Madman's official Kaiju website here. You decide which Kaiju wins! Will it be Gurren Lagann? Or maybe Linebarrels of Iron? Or perhaps it is the ultimate Kaiju himself Godzilla? It is up to you which Kaiju will reign supreme. Enter the competition now right here.