During the Japan Expo the guys from Pokemon revealed another new addition to the next Generation of Pokemon gaming. The new Pokemon is quite odd and, honestly, not what you would expect it to be. It's name, in English, is Honedge and it's Japanese name is Hitotsuki.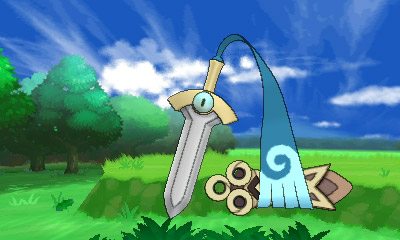 Honedge/Hitotsuki will be a Steel and Ghost type combination. It's basically a sword that will unsheathe itself during battle so that it can attack enemies, quite an odd one. It's sheathe is very ancient in style and it's blade underneath is fairly basic. On the end of its handle is what looks like a sash that actually works as it's hand.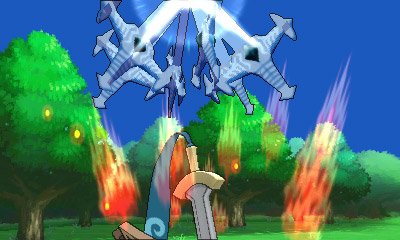 It's official description is as follows:
 It is now known that Honedge comes into being when a departed spirit possesses a sword that once belonged to humans. It can use the blue cloth attached to its hilt as nimbly as an arm. Pokémon Trainers who carelessly take this blade in hand may find the blue cloth wrapping itself around them and draining their energy!
It's safe to say that this Pokemon will be an incredible addition to any team, it looks deadly, it seems fearsome and I sure as hell wont take this one lightly in battle.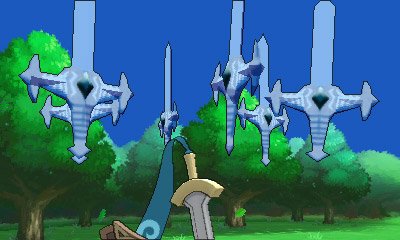 There is also a five minute video that has come straight out of the expo and the video has Junicha Masuda of Gamefreak explaining a great deal about the new Pokemon region and about the new Pokemon Honedge, you can watch the video below in our Featured Video section.
Keep on eye out on the sight for any and all new Pokemon news as it gets released and don't forget to head to our comments section to drop us a line.