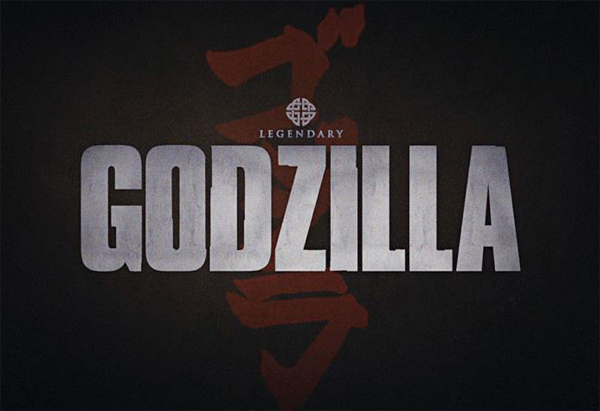 All eyes were at the Warner Bros. panel discussion at Comic Con today, because everyone knew that we would get our first real glimpse of the King of Monsters himself, Godzilla. Legendary Pictures and Warner Bros. are teaming up to bring Godzilla back to the big screen in 2014, and trust me the screen will need to be massive!
Until today, little was known about the project aside from the fact that it would be a reboot of the original Japanese Toho films, the fact that it will use the first ever Godzilla move as inspiration and the stat-studded cast that includes Aaron Taylor-Johnson, Elizabeth Olsen, Bryan Cranston, Juliette Binoche, David Strathairn, Sally Hawkins and Ken Watanabe.
Today audiences in attendance got to see the first footage from the movie (which only wrapped up filming last week). The trailer had an "End of the world" or "disaster movie" feel. Lots of shots of the U.S. Military doing their thing, then Olden and Cranston freaking out (as you would, it is Gojira!), followed by the introduction of a brand new Kaiju, who resembles a scorpion attacking an airport. Just as the footage was wrapping up, the Kaiju King's foot smashed down into frame. To put it simply, this movie looks AWESOME.
Godzilla will be the personification of a "force of nature" or "god's wrath" according to director, Gareth Edwards. Edwards was also quoted as saying that Godzilla in this film will be depicted as taller and beefier than he ever has been (although he clarified and said he is only the tallest by a slight margin).
Although we couldn't show you the sizzle-reel, we have attached the two posters for the film below. If you are a big fan of Giant monsters and Godzilla, and want your fix now, then be sure to check out Pacific Rim, or if you are looking for a game to tie you over; Nintendo have just released Attack of the Friday Monsters! on 3DS.
What do you think about the reboot? Are you keen for Godzilla to rip apart the world once again? Which classic Kaiju would you love to see him fight? (I personally hope he battles Mothra) Let us know in the comments below, and as usual stay tuned to Capsule Computers for all the Godzilla news as it becomes available.