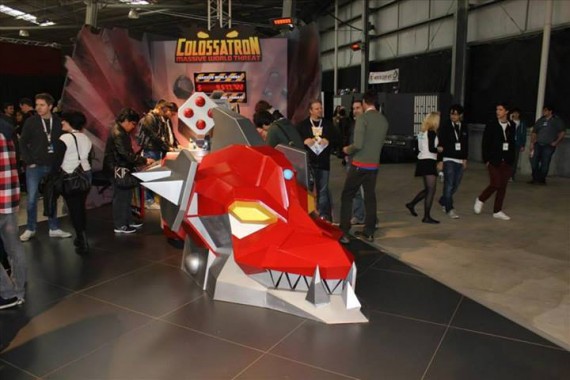 Halfbrick revealed their brand new mobile game at PAX Australia 2013. The game is a very interesting little title called Colossatron: Massive World Threat. At Halfbrick's PAX Australia booth we got a chance to get our hands on with the game from the developer behind such mobile gaming greats as Fruit Ninja and Jetpack Joyride.
After getting my hands on the iPad version of the game, I was surprised by how huge a departure the game was from the usual style of Halfbrick's games. Colossatron: Massive World Threat seems to be very Japanese in inspiration, with anime style cutscenes and character designs. The titular character Colossatron is not unlike the Japanese 'Kaiju' monsters. If you enjoy the Japanese style, Colossatron: Massive World Threat will likely be of interest to you.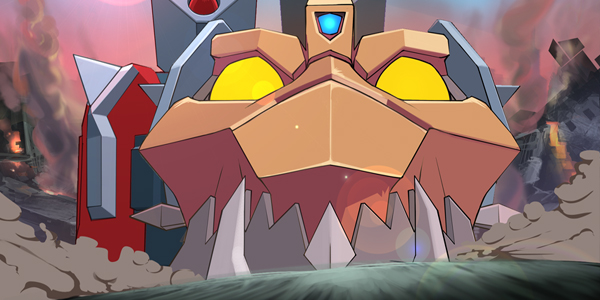 In terms of gameplay, Colossatron: Massive World Threat is best described as similar the old school mobile game 'Snake' but you do not control the snake creature. Instead you must drag new piece to add onto your destructive snake monster giving him different weapons and control the firing of said weaponry. The game scores you on much destruction you are able to cause, so obviously the more weapons the more destruction you can cause.
It is an interesting game, that is somewhat difficult to pin down as while it does have a lot going for it, it does not essentially feel like a game. It was hard to get past the fact that you do not control much of the game, the majority of it is automatic with you taking on a side roll as Colossatron destroys of his own volition. I feel that the game would have been better served if players were able to control Colossatron. Unfortunately that is not the case, which is a little disappointing.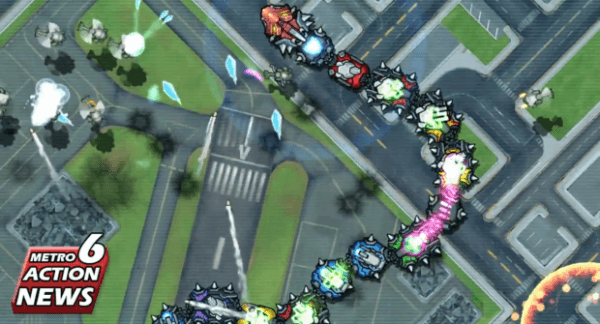 All in all, Colossatron: Massive World Threat is indeed an unique gaming experience. It is every bit as fascinating as any other Halfbrick game if not more, but how much longevity will the game have? It is hard to say, until the game is released. For now, we look forward to Colossatron: Massive World Threat with eager eyes for what may very well be another colossal hit for Halfbrick.