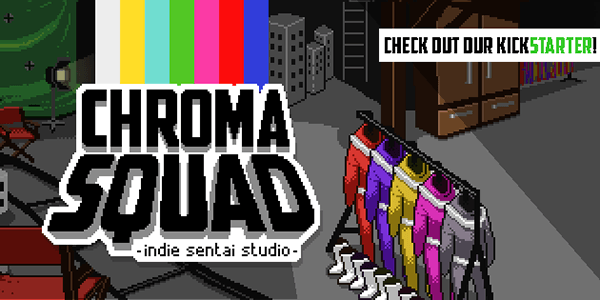 Riding on the wave of their successful game Knights of Pen & Paper, Behold Studios has brought their latest project to Kickstarter. Chroma Squad is a simulation game where players manage a Sentai studio. For those unfamiliar with the Japanese roots of classic childhood shows like Mighty Morphin' Power Rangers, Captain Planet and the Planeteers, and Changeman, Tokusatsu series featured colourfully dressed Sentai (task force in English) of three to five who would combine their powers to create a super weapon to defeat their enemies.
In Chroma Squad, players can create their team of actors, customize details such as jump suits and skills, equip the tv studios, record episodes, and manage the show's publicity. Behold Studios is offering an incredible amount of customization options for the player on both the TV management side of the game and the superhero aspects.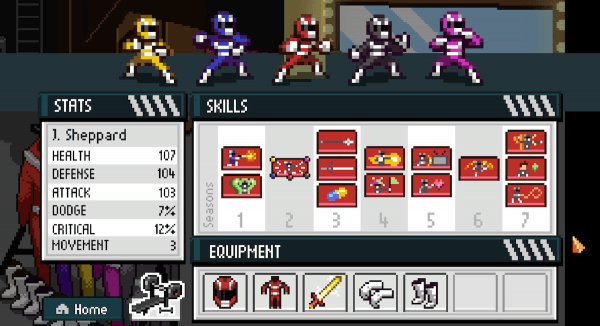 The Kickstarter has raised 20% of the funding in three short days, and the support is growing quickly. Personally, Chroma Squad has the potential to be one of the best indie management titles in the last several years.
Chroma Squad is looking to release the game in December 2013 for Linux, Mac, and Windows. Tablet versions for iOS and Android will follow soon after.