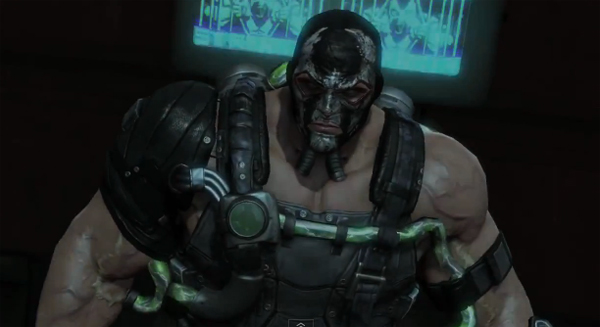 The Arkham Games have all had one very important gameplay mechanic in common; the lack of any multiplayer capabilities. This lack of multiplayer split everyone down the middle, some gamers feeling that multiplayer is an important facet of gaming today, while others believe that a single-player experience like the Arkham games didn't need it. Today Warner Bros. and DC Entertainment have announced that Batman: Arkham Origins will be the first game in the series to be getting a multiplayer component… and it looks like it will be AWESOME!
The multiplayer game is being developed separately from the single-player campaign and is being handled by Splash Damage (the guys behind the Doom 3 Multiplayer). The game mode will pit three teams against each other. The first two will be teams of three squad members, each from a rival criminal faction (either the Joker or Bane). The third team will only be two players, but they wont just be any two. The team of two will consist of the Dynamic Duo themselves; Batman & Robin.
The game mode looks to combine the stealth and combat mechanics that the franchise is known for, and introduce third person shooter elements. Warner Bros have been kind enough to provide us with a kick-ass trailer, which you can check out below. As a side-note, the trailer also gives us more of a chance to listen to Troy Baker's Joker voice from the game (which I personally am a big fan of; it sounds like a younger Arkhamverse joker). Also, and this is fairly obvious but I feel it needs to be said anyway; this also means that Robin is confirmed for the game.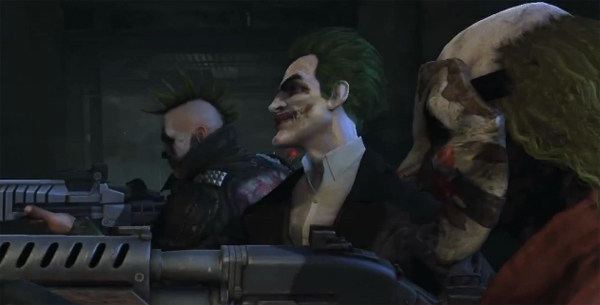 Warner Bros have been giving us plenty to get excited about for this game, recently the Copperhead character reveal, and now an awesome looking multiplayer mode. I sure am excited for Batman: Arkham Origins global release on the 25th October, 2013 on PS3, Xbox 360, PC and WiiU. As a heads up, the multiplayer mode is as of yet NOT confirmed for the Wii U version.
Again, check out the awesome multiplayer trailer below and let us know in the comments below what you think about Arkham Origins' multiplayer mode; does it look cool, or do you wish that it would stay as a single-player experience? As always, stay tuned to Capsule Computers for all the Arkham Origins news as it becomes available.