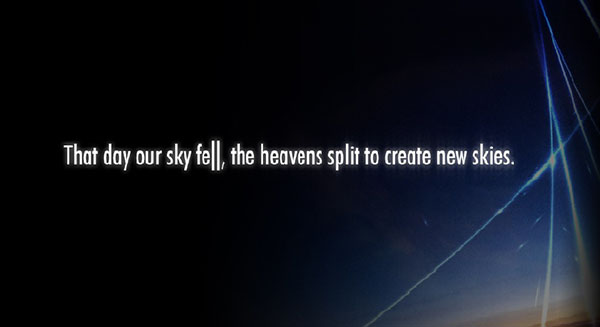 Rumours and whispers have been circulating around the net as soon as Namco Bandai launched a mysterious teaser website for a new Project Aces title, heralding what is probably a new entry in the Ace Combat series.
Furthermore, it's been discovered that the trademark Ace Combat Infinity has been filed in Europe by Namco Bandai, all but cementing fans hopes for a new title. The teaser website shows a subtle image of a sky and reads, "That day our sky fe||, the heaven's split to create new skies." The letter L's in "fell" are elongated, suggesting there is more to the message than meets the eye.
Ace Combat Assault Horizon was the latest entry in the long-running air combat series, and marked a serious change in game mechanics with a real-world setting. We reviewed the PC version (a first for the series) earlier this year. Fans are hoping this new title may return to Ace Combat's roots. Keep your eyes out for an imminent announcement.