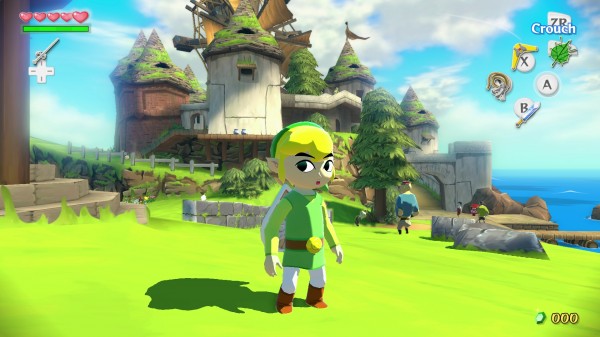 Following their incredible E3 2013 Nintendo Direct press conference, Nintendo have revealed a brand new batch of screenshots for the upcoming HD remaster of the Gamecube's classic Legend of Zelda game, Legend of Zelda: The Wind Waker HD.
The new bunch of screenshots of Wind Waker HD look absolutely gorgeous as one would have expected from what is arguably the most visually timeless Zelda game ever made. The game certainly goes to show the graphical prowess of the Nintendo Wii U console and gives a look at what we can expect from the console in the future.
Be sure to check out the lovely trove of screenshots for Legend of Zelda: The Wind Waker HD below. This game is so very pretty, wouldn't you agree?