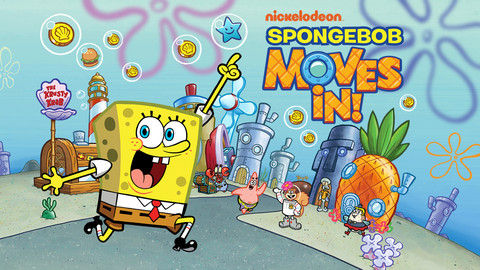 Who lives in a pineapple under the sea? Whoever you want now that the brand new iOS game Spongebob Moves In has been released! Spongebob Moves In is a game much like The Sims or The Simpsons Tapped Out; the main aim of the game is to build and maintain your own little version of Bikini Bottom.
Players build Bikini Bottom to their liking and are tasked with keeping all of the citizens happy, this is done by giving them little jobs to do and all in all making their dreams come true. As a player advances through the game they can unlock small, in-app stories of the SpongeBob SquarePants character that have actually been written by the original series writing staff. Stories like how each of the main characters first heard of and decided to live in Bikini Bottom. The really cool thing is that all the stories aren't just text-based, you actually get a short, animated, video of the story. The game has continues expansion with different mission, different ways to keep residents happy and a whole bunch of different things to unlock. You must keep the happiness level of the town as high as possible and you do this by making the character's dreams come true, this could be done in many ways may it be just getting them a Krabby Patty or helping them open up a business of their own. There are so many possibilities in this game.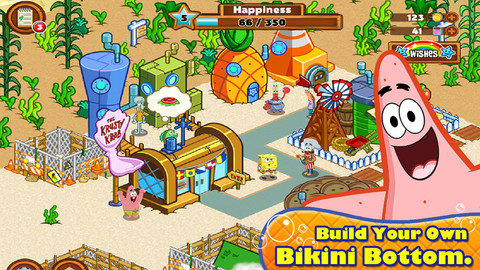 Steve Youngwood, Digital General Manager of Nickelodeon Group had this to say:
"Millions of fans around the world experience the fun and magic of SpongeBob on television every day, and now they can live out their very own Bikini Bottom adventures with SpongeBob Moves Inwhenever and wherever they want,"
SpongeBob Moves In is out now on the iTunes store, for all iOS devices, at only $1.99, get it here. It is also available in eight different languages. Check out our small gallery below for a few pictures of the game itself. Go ahead and grab it now so you too can build your very own Bikini Bottom.