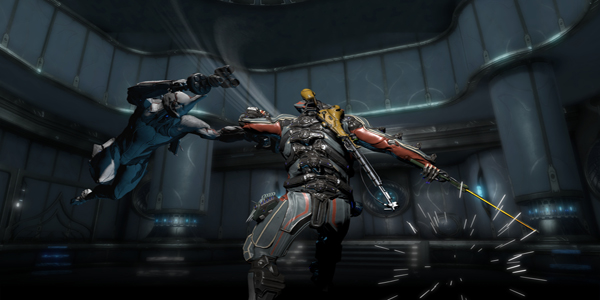 Digital Extremes, developers of Star Trek: The Game, have announced that their sci-fi action co-op Warframe, the fastest growing Free-to-Play game on PC, is coming to the PlayStation4 when the console launches later this year. Warframe debuted on PC a few months ago, and since then has reached its 8th title update, and a player base of over 2 million. Steve Sinclair, creative director at Digital Extremes expressed his thoughts on the prospect of developing for the PS4 his excitement about it. He stated that;
The fact that we're developing Warframe for the launch of the PS4 this fall is unbelievably awesome… The irony is not lost on me that our original sci-fi concept for this game was the first ever seen footage for the PS3 generation that never came to fruition until now.  Exciting times are ahead with this next gen transition.
The game's developers, believe that the game is a perfect match for Sony's next-gen console. As it is a co-op, online based action title with a heavy emphasis on the community and in building clans, Digital Extremes are taking full advantage of the social connectivity that PS4 is bringing to the table. In addition to the social capabilities, Warframe will make use of the Dual Shock 4 controller and its integrated audio, touch-pad controls and video streaming options.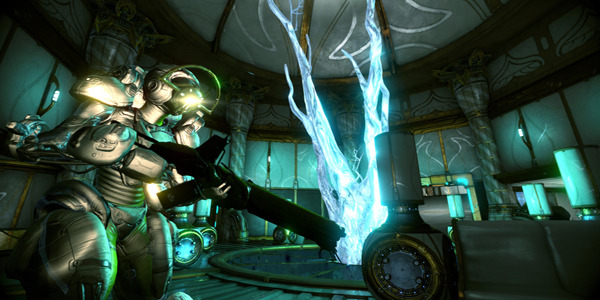 Also announced twas a companion app for Android and iOS called Warframe Nexus. Nexus will allow players to perform such actions as; checking in on the game in real-time, perform in-game tasks, crafting and inventory management, planning gaming sessions with friends, and more. All of these features will be available even while players aren't sitting at their PlayStation.
At next week's E3 Conference, Digital Extremes will be showcasing both Warframe, and Warframe. Not only will there be a discussion and demonstration of the game, and its connectivity with Nexus, but fans in attendance will be able to try out a playable demo of the game. For more information on Warframe, check out the official site here. We are Days away from E3, so be sure to stay tuned to Capsule Computers for all the news coming from the conference.