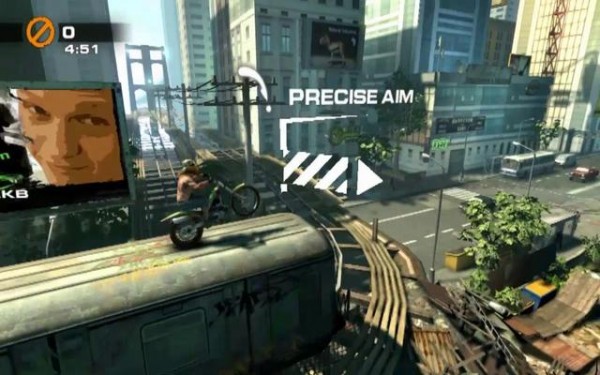 The acclaimed racing title from Tate Multimedia, Urban Trial Freestyle, is now available for download on Nintendo's eShop in Europe and North America with pricing at 6.99 € and $6.99 respectively with a UK price of £6.29. That's not all though, as they offering a 20% discount to the already popular game for a price of 5.59€/$5.59/£4.99 until the July 4th deadline.
This is not just a straight port either, as a console exclusive bonus the developers are including an in-depth Track Editor mode that offers nigh endless possibilities for new and challenging levels. For the uninitiated Urban Trial Freestyle is a fast-paced, realistic motorcycle game filled with intense stunts and hard-core racing. The game is packed with over 45 incredibly varied levels spread across five different cityscapes. The title also includes 64 bikes to customize how you see fit, with players able to change the body, engine, and tires to change how the bike runs and handles.
The game has three modes for single player consisting of Challenge Mode, Time Attack Mode, and Stunt Mode which will challenge players with death-defying stunts to challenge even the most skilled gamer as well as several multiplayer modes via either leader boards or asynchronous ghost mode.