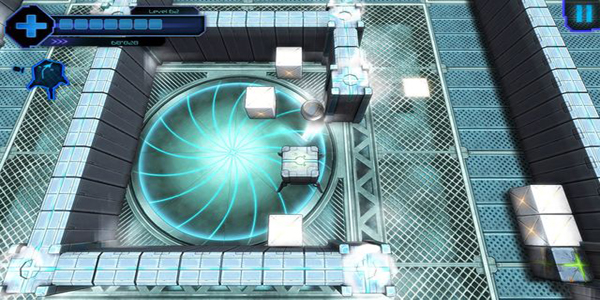 In 1988, a little game was released by the name of TITAN. The game played similarly to Arkanoid, Breakout or any number of block-wrecking games. You controlled a paddle, and you bounced a ball off it to destroy blocks to steadily progress to through the game's stages. The key difference that separated TITAN from its brethren was that you didn't just move the panel left or right, instead you moved in four directions, navigating your 'pod' around the stage to best position yourself to attack the blocks. The game was great, and even won an "Innovation Award" at the 1989 Consumer Electronics Show. As time went on, and older technology became old and obsolete it was thought that this great game was to be forever lost to generations of gamers… Until today.
Announced earlier this week, TITAN: Escape the Tower is the modern remake of the classic computer game. It is being released under the company's Joystick Replay brand, which aims to revitalize classics from old and make them new again. New visuals, new control scheme, and 80 levels help bring this long lost classic into the 21st century. While there is a lot of "new" in this iteration of TITAN, the game's developers were very careful to ensure that all of the key features and practices that made the original so fondly remembered were maintained.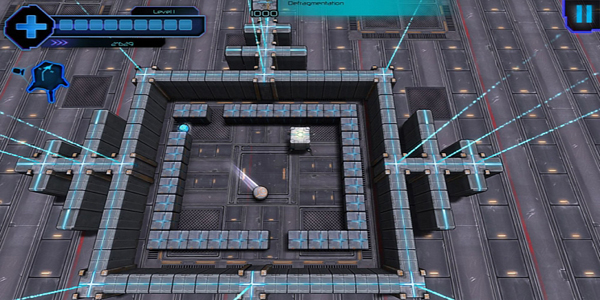 TITAN: Escape the Tower is out now for all iOS devices and for Mac computers. Anhuman have stated that although the game is only initially being launched on Apple platforms, it wont be long until the games are ported over to Android and PC. If you want to purchase TITAN: Escape the Tower for iPhone, then click here, for iPad/iPhone Universal click here, and to go all out and buy it for Mac, then click here.
To celebrate the launch, we are treated to a small trailer detailing some of the updated environments as well as that old TITAN gameplay. You can check out the trailer below, and we will have a full-review of the iOS version of TITAN: Escape the Tower in the coming days, so be sure to stay tuned to Capsule Computers.