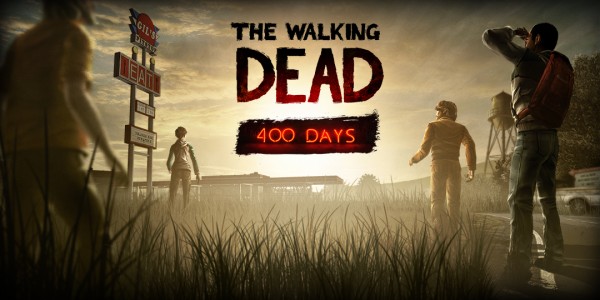 You may recall that last night during Sony's E3 conference the company very briefly mentioned that they were going to be releasing a special Limited Edition Walking Dead Vita bundle. At the time, no other information was given but today Telltale Games has come forward and given us a slew of new information about their hit Walking Dead video game series.
Today the company announced that they are working on a DLC add-on to the first season of the game called 400 Days. It will be a standalone episode that will bridge the gap for the second season and will cost $4.99 (400 MSP) or will be included in the aforementioned Vita bundle.
400 Days plays as a singular episode which is going to follow the story of a number of new characters that can be played in any order and appear to all revolve around one place. According to Telltale a few choices the player made as Lee throughout season one will also have consequences in this DLC. To go along with this information the company released a small number of screenshots and a trailer for the DLC, both of which can be found below.