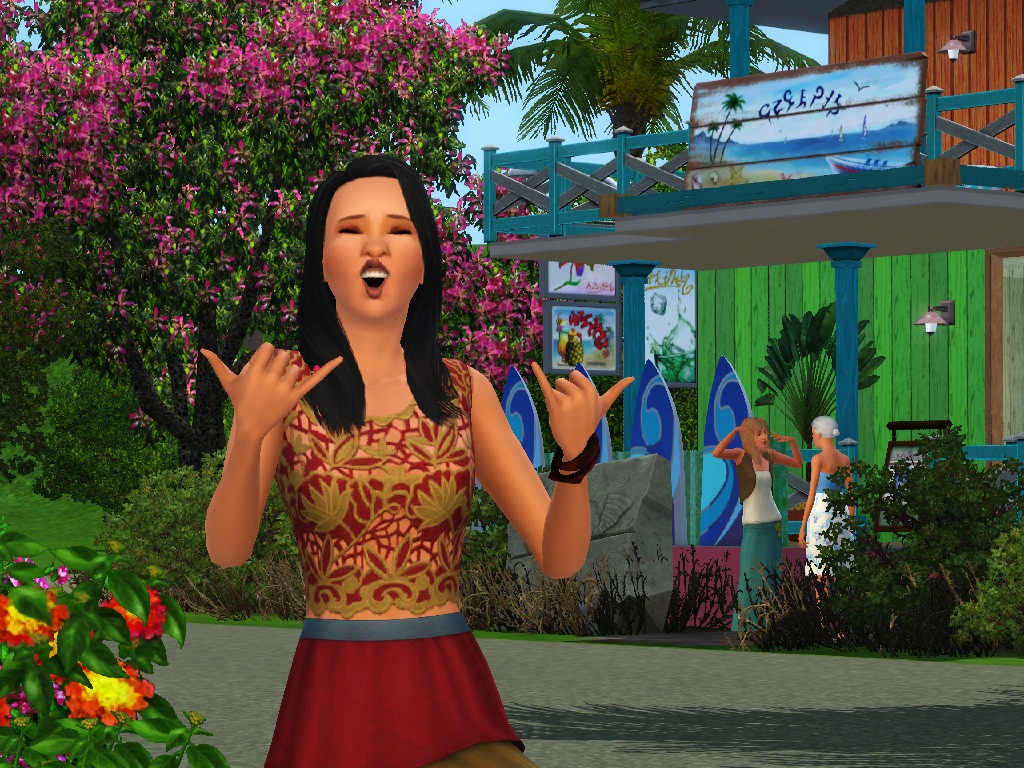 EA's The Sims 3 Island Paradise expansion pack has splashed onto Australian shores and Origin today. PC and Mac owners can purchase the pack from their local retailer or through the online store here.
Island Paradise allow you, for the first time ever, to dive beneath the waves and explore what lies on the ocean floor, build and cruise along on your very own houseboat to discover uncharted islands or create and run a five-star resort experience. It's a radically different experience to be had within the franchise.
Ryan Vaughan, Producer for The Sims, says;
In The Sims 3 Island Paradise, The Sims Studio has brought to life a tropical vacation for players to experience without ever having to leave home. With so many new gameplay features included in this game, players will be able to explore, inhabit and discover beachside bliss just as they would in real life.
Scuba diving below the water's surface allows the opportunity to discover an aquatic world filled with sea life, collectibles, caves and sunken treasure. Underwater explorations can lead to many new adventures including befriending mermaids, spotting legendary sea monsters and potentially life-threatening encounters with sharks; don't know if I'd call that an adventure though…more like a nightmare! The houseboat, meanwhile, is the perfect new abode to travel between the various islands. These are fully customizable, floating, liveable homes.
Management opportunities also arise, with the chance to reap the benefits of building and owning your own resort. Be it a family-friendly resort full of waterslides and buffet tables, a romantic retreat with bungalows in the sand, or a singles resort that features pool bars, players will make management decisions that will affect their resort's success. Whether it's adding in pools and fire-walk pits, upgrading guest rooms or selecting from daily beverage specials, players will be able to fine-tune their resort's amenities based on feedback received from customer reviews.
And exclusive to Origin is the Carnaval Costumes Pack, featuring two exclusive outfits to make any tropical night more festive. Female Sims will be the life of the party in a feather-clad costume, while male Sims can spread their wings like a peacock in an ostentatious ensemble. If you'd like to see more before deciding whether to purchase or not, check out our gallery of the latest screens directly below, and this trailer which showcases the elements described above.