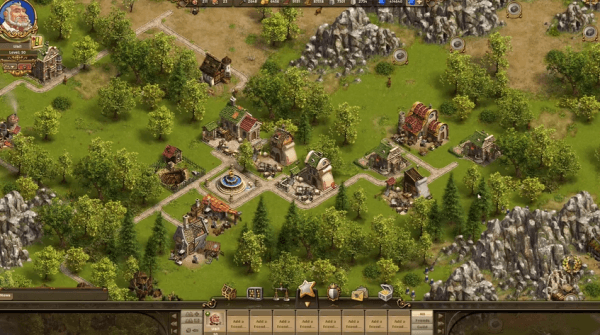 Ubisoft and Blue Byte have announced today that they will be introducing a new "Science System" to the popular browser-based strategy game The Settlers Online: Castle Empire. The update will bring upgradable skills and abilities, as well as new buildings and resources to the game. It will also offer players the ability to configure production and tweak gameplay to suit their own styles.
The Science System will be implemented over the course of time using player feedback, with the first phase coming to North America on June 13. To celebrate, all players who login between May 27th and June 10th will automatically receive "Bookbinding Glue," an exclusive bonus item, on June 14th.
The new upgrade will introduce four skill trees and seven new buildings, each with five levels. Those buildings include:
– Simple Papermill: producing Simple Paper
– Finesmith: producing Nibs
– Intermediate Papermill: producing Intermediate Paper
– Lettersmith: producing Printing Types
– Advanced Papermill: producing Advanced Paper
– Ornamentalsmith: producing Book Fittings
– Bookbinder: producing 3 different kind of books (Manuscript, Tome and Codex)
Be sure to check out the video below for an introduction to the Science System straight from the folks at Blue Byte. You can also check out the game's website here.