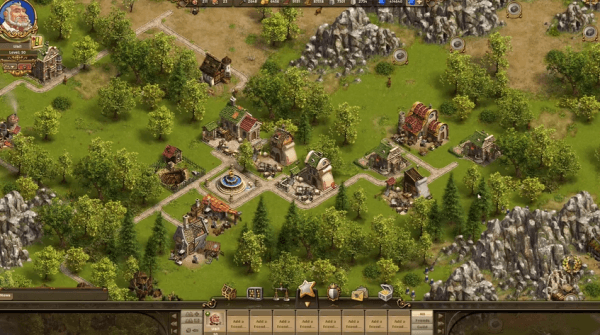 The Settlers, the renowned strategy franchise from Ubisoft and Blue Byte, has been around for a long time. In fact, they're proudly celebrating their 20th birthday! To celebrate such a fantastic milestone, The Settlers Online: Castle Empire is launching an in-game event with new adventures, rewards, server-wide objectives, and resources.
The original game was released in 1993 for Amiga and later ported to MS-DOS. The franchise has had seven main titles with several adaptations including their popular free-to-play online browser game. In that twenty years, over nine million copies of the game have been sold.
The new resource mentioned earlier seems appropriate for a birthday – balloons. You can collect them in a wide variety of ways. On top of that, servers will be challenged to hit a certain number of balloons. Successful servers will grant each user on it a Settlers II original headquarters. Anything completed after that will earn you additional rewards.
You can check out The Settlers Online for free here.