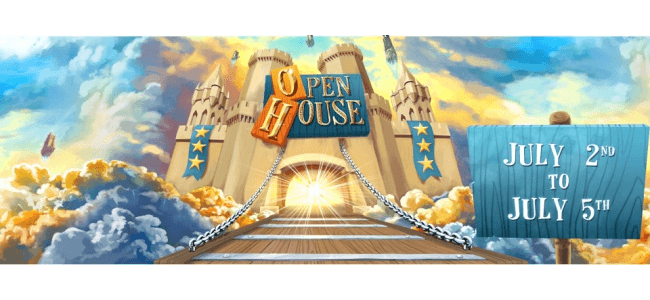 The Mighty Quest For Epic Loot, Ubisoft's new medieval free-to-play MMO game, recently entered its closed beta stage. Now, Ubisoft is already letting the world know that, for a short period of time, anyone and everyone has an opportunity to get in and give Mighty Quest a chance.
The game will be getting a series of "Open House" events that will kick off July 2 and run through July 5. Sign-ups for the open phase are already starting today. Each open house event will give players the chance to play as the proud knight, Sir Painhammer or the mysterious archer, Blackey Bogart as they try to create impervious castles and protect their treasure while trying to ransack others' homes in the process.
The first even will take place July 2 from 4:00 PM to 9:00 PM. Future Open House dates and times will be announced at a later date as well. You can go sign up for the open event at their official site, but be fast – they're only open until June 28.