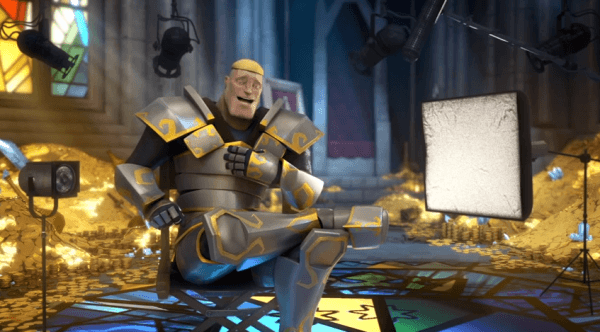 The Mighty Quest for Epic Loot, Ubisoft's upcoming free to play title, is an outlandish medieval world full of floating castles and humor. It's a universe where wealth, status, and showboating are the name of the game.
Though we've previously been introduced to him, with the recent release of their E3 Blooper trailer, we get a deeper behind-the-scenes look at Sir Nigel Painhammer, his abode, and some of the chaos the filming team went through to get the first trailer put together.
To celebrate the end of E3 2013 and the game entering closed beta, we are treated to some exclusive behind-the-scenes footage and a magical surprise for the players at the end.
To check out the hilarious new footage, be sure to check out the video below this article. You can also sign up for the closed beta at their official website here.