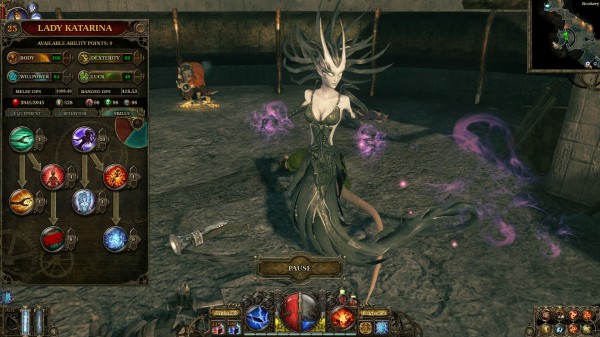 NeocoreGames is relentless with consistent drops of The Incredible Adventures of Van Helsing DLC. In the indie game's latest downloaded addition called Blue Blood, players will be able to access new skills for their ghostly companion – Katarina. For only $1.99 Blue Blood will invoke deadly auras as well as create mirages to confuse enemies.
Even before this release, NeocoreGames has been actively creating new content for the hardcore Van Helsings by rolling out new expansions to their Scenario Mode. This includes the implementation of a new reward system as well as the update of two new map choices: Croakwood and The Rookery.
Jump on over to The Incredible Adventures of Van Helsing Steam page to check out the latest DLC. Feel free to browse the images below for a glimpse of the ever mysterious Katarina.