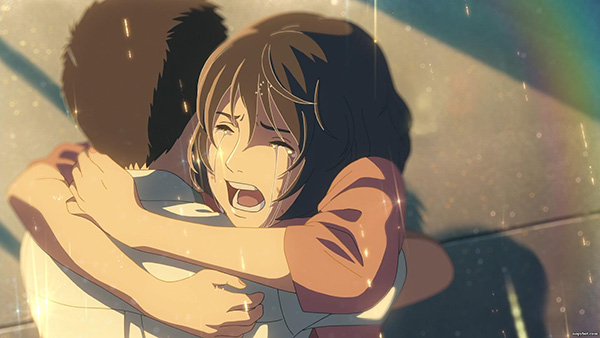 Makoto Shinkai's latest film, The Garden of Words, has been announced for REEL Anime 2013 by Madman during the Supanova Perth pop culture expo. Shinkai is known for his other anime films such as The Place Promised in Our Early Days, 5cm Per Second and Children Who Chase Lost Voices.
The Garden of Words, known as Kotonoha no Niwa in Japanese, is the filmmaker's latest project in collaboration with CoMix Wave Films. The title is based on the original meaning of the word "love" in Japanese, "koi", as "lonely sadness". Shinkai stated the the film is about longing for someone in solitude.
The animated film had its global debut this year here in Australia during the Gold Coast Film Festival. The Garden of Words is the fourth film announced for REEL Anime 2013, following the announcements of Evangelion 3.0, 009 Re:Cyborg and A Letter to Momo.
In addition, Madman is hosting one-day special screenings for certain titles, with Berserk Movie 2 confirmed so far for next month. REEL Anime will be held in select cinemas across Australia and New Zealand on September this year.