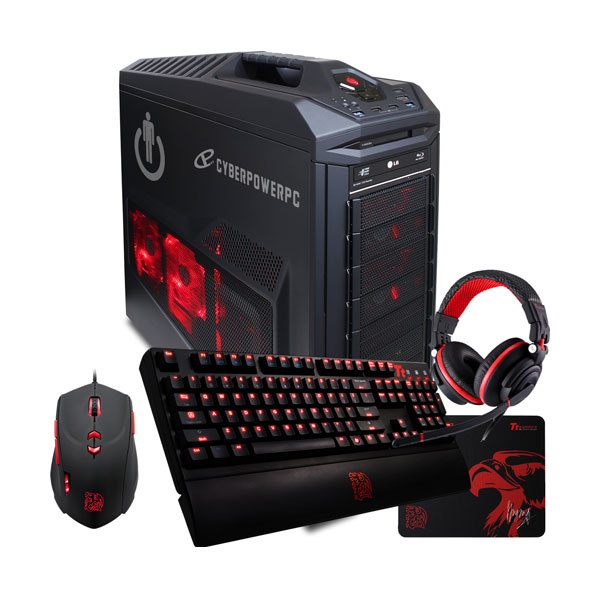 Gaming Tribe and Mass Luminosity have recently teamed up with AMD Gaming, Cooler Master, Kingston HyperX Technology, XFX Technology, CyberPowerPC, Tt eSPORTS and GIGABYTE  to bring players worldwide one of the most awesome PC giveaways of all time…
One lucky grand prize winner will receive a gaming rig worthy of the gods themselves, expertly crafted by CyberPowerPC and equipped with a host of big name tech which includes a beastly XFX CPU. The rig and bundled accessories have an estimated value of $3,900.
Five equally privileged runners up will each received an AMD 'Never Settle Reloaded' game bundle which includes Crysis 3, BioShock Infinite, Tomb Raider and DmC. Each bundle has a total value of $230.
Want to get yourself in on this amazing global giveaway? Register an account on the Gaming Tribe site to get started.