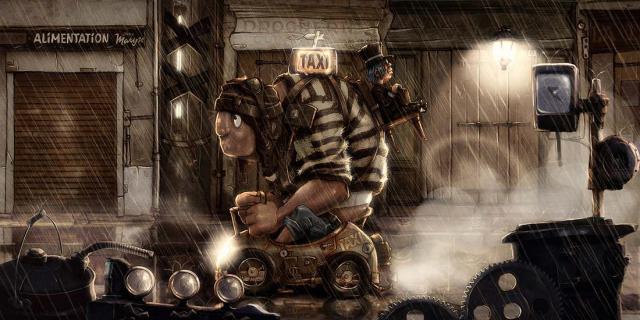 Leading independent video game studio Lexis Numérique, yesterday announced the launch of a crowd funded KickStarter Campaign for its latest offering,Taxi Journey. Taxi Journey will be made available for the Windows, Mac, XBLA, PSN and Android platforms.

With a surge in the popularity of crowd-funding over the past few years, studios have been able to use the service to generate record budgets of $3.3m (Double Fine Adventure), $3.9m (Project Eternity) and even $4.2m (Torment: Tides of Numenera).  Lexis Numérique will be the first French development studio to make use of the Kickstarter method.
The campaign began yesterday (27th of June) and will end in exactly a month on the 27th July. The goal is to raise $230k (£150K or €177K) to complete the funding requirements for Taxi Journey.
Taxi Journey is an original title, that will mix various adventure and puzzle gameplay elements in a wider universe that combines poetry, humor and mystery.
Featuring a fully pencil-drawn graphical style, Taxi Journey aims to create a highly personal, emotively driven universe for players to navigate and explore.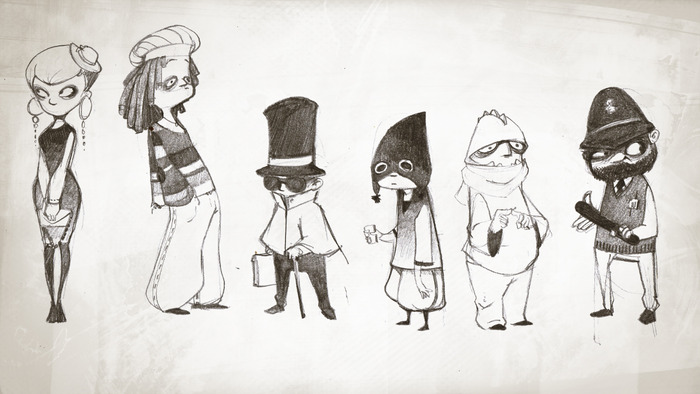 According to Djamil Kemal, Marketing & Business Development Director over at Lexis Numérique:
"[…]this funding campaign is consistent with the desire of Lexis Numérique to retain its independence and bring gamers innovative games. We hope that gamers will join us in this adventure."